Woman who convert house to her name by presenting fake documents was arrested.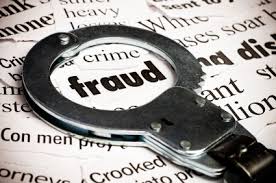 A woman applied in Jaipur Development Authority https://www.jaipurjda.org/  by presenting the fake documents of her name for her ancestral house situated in Jhotwara was arrested on Tuesday by Banipark Police.
Police present the arrested woman Ratan Kanwar in court and then sent her to jail. Police said that, Father in Law of this woman filed the case against her. In which he said that Ratan Kanwar entered false missing report of house lease, thereby she convert the light connections to her name.
Then according to this she prepared the false documents and applied in Jaipur Development Authority for converting house to her name.
According to information, Dharam Singh son of Chand Singh was died in 1999 in road accident. The house has two leases. In which, one was his son Dharam Singh's name and other was her daughter's name.
This news is published in "Dainik Bhaskar on Dated 13th July 2016"
Property Guardian:
We provide our services to avoid these types of issues. We take care of your documents which are presented in Jaipur Development Authority. We check the title status of your document to stay away from these types of fake documents. We take care of property as well as of your documents also.