Again, attempt to capture the Land.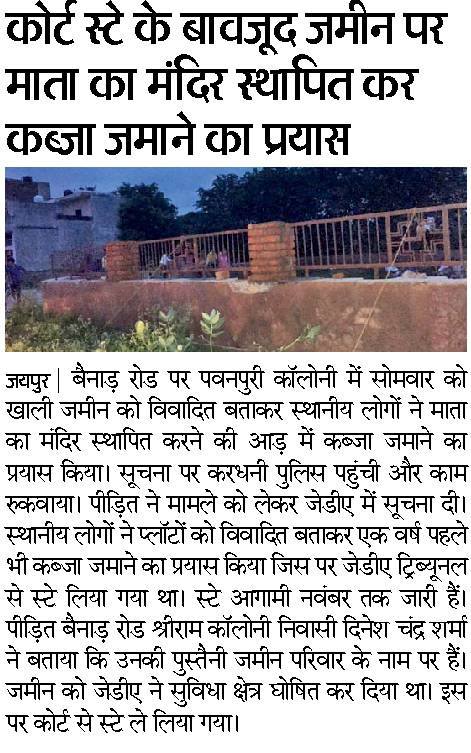 Local people tried to capture a land in the guise of building a temple at Pawan Puri Colony, Benad Road. the police arrived on Information and they stopped work. Accused inform to the JDA (https://www.jaipurjda.org/). before one year Local People tried to possession on which was a stay by the JDA  Tribunal. stay is continued by upcoming November. accused Dinesh Chandra Sharma resident at Shri Ram Colony said this land is related to his paternal land.JDA declared as facility land. The court took a stay.
This news is published in "Rajasthan Patrika on Dated 31st August 2016"
PROPERTY GUARDIAN:
We provide our services to avoid these type of illegal issues. We provide you to stay away from these type of people. We have an employee working with us to whom you can fully trust.